Site Info

UK Newbie

Here you can find UK newbie information, visiting places, education, qualifying tests, UK visas, cost of living, UK travel, accommodation, food, medical and health services, UK job prospects, calling cards, UK TV networks, exchange rates, UK shopping, movies and UK cassette rentals.

Products

here you can find some of the freeware I developed.

Knowledge base

here you can find my blog, knowledge base , source codes, tutorials and forums. .

Contact

here you can find my contact information, email info and guest book.
Finding a job in UK may not be the same especially for people who come from outside EU nations. However I would like to caution you that you should never come to UK expecting that you can easily get a job. It is always advisable that you should confirm your job in UK before coming.
Various government and non-government agencies provide the job information in UK. The agencies include private recruitment agencies, job centers, recruitment centers, vocational guidance centers and public employment services. Private Recruitment Agencies are private companies that provide employees for various other companies in UK. There are thousands of such agencies in UK you can search internet for recruitment agencies.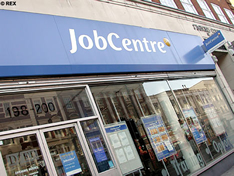 Job-center
Job-center are the public employment agencies active in the UK labor market and are to be found in most towns, large and small. Not only do they play an essential role in the search for employment but they also provide information and advice on training opportunities.
Other Public Employment Cervices:
Career Guidance Centers help job seekers by giving advice, assistance and training. Training Access Points (TAPs) are user-friendly data processing systems from which one can obtain information on local career and training opportunities. They are found in public buildings such as libraries and in certain Obscener.
Recruitment Services Links:
Job Serve (For IT and professional jobs)


Students are eligible to work up to 20 hours a week, international students also eligible for University scholarships but chances of getting scholarship is very less, you can also apply for in-campus jobs but again only few students get in-campus jobs.
Getting job outside the campus is not too difficult but you may need to try for at least one to two weeks.
Average Student Earnings: £400 to £700 per month
(Some of the students work more than 20 hrs but it is illegal)
Visit Visas page for Visa information.
Unlike in USA, dependents in UK are eligible to work and they can work for full time.
Getting a job depends on their skills; getting professional job is more difficult than getting low-skilled or un-skilled jobs.
Average Dependent Earnings: £500 to £3500 per month
Visit Visas page for Visa information.
Job Prospects for Work Permit Holders
Work permit holders are eligible to work only in their work permit holding company not any other company or on other skill
E.g. If a person holding work permit on YY company as a programmer, he can only work for YY company as a programmer,
However if you want to work for for other company, the other company should takeover your current work permit to their company (Apply for new work permit); the transfer process is about 10 to 30 days.
Note: Many fake companies are processing work permit for international skilled workers but they do not offer you any salary and it is very difficult to get another job and transfer you work permit so finally most of the people end up with becoming some kind of illegal immigrants
Average Earnings for Legal Work Permit Holders: £2100 to £3500 per month
Visit Visas page for Visa information.
Job Prospects for HSMP(Highly Skilled Migrant Program)Holders
HSMP holders usually have very good prospects like legal work permit holders, also HSMP holders have flexibility to work any company without any restriction.
Average Earnings: £2500 to £4500 per month
Visit Visas page for Visa information.
Job Prospects for Holiday Work
These are for EU and Developed countries, job prospects and earnings depends on their skills
Visit Visas page for Visa information.